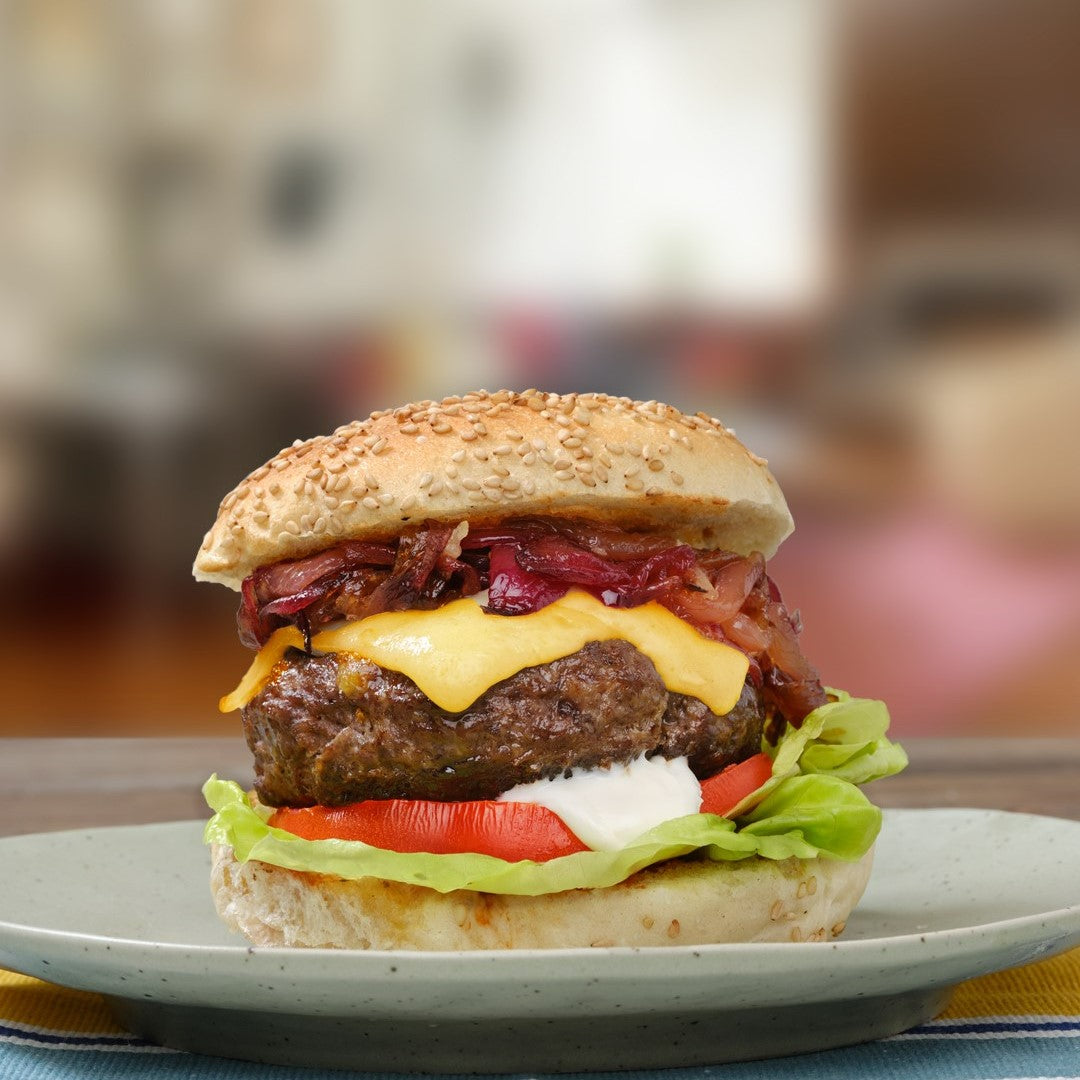 This recipe is a sure-fire winner for lovers of home-made burgers. You can serve it with or without the bun – maybe with a fresh salad or French fries.
Ingredients:
400g of minced beef
2 burger buns
4 sprigs of fresh thyme
¼ of an onion
½ spoon of salt
Pepper
Mixed vegetables: chopped tomatoes, cucumber, lettuce
2 slices of Emmental or similar cheese
2 onions
1 spoon of Extra Virgin Olive Oil
2 spoons of raw cane sugar
1 spoon of Colavita red wine vinegar
Prepare the burger mixing the minced beef with the chopped thyme, a spoon of finely chopped onion, salt and pepper. Create two burgers the same size as the buns.
Wash and chop the vegetables.
Chop the onions in large chunks. Shallow fry them in some extra virgin olive oil, with a generous pinch of salt in a covered pan and cook on a low heat, adding a serving spoon of water during the cooking process.
After around 10 minutes, the onions will be transparent and soft. Add the sugar and a spoon of Colavita red wine vinegar, cooking for another 5 minutes. 
Cut the buns in half. Heat a griddle on a medium heat and grill the burgers for 6-8 minutes on each side, varying according to the BBQ heat and based on how cooked you would like your burgers. In the last minute or two, lay the cheese on top and let them melt.
Add the vegetables to the buns, then place the burgers and onions on top and serve.